Buying a Flyboard® from SKY
One of the official distributors of ZR
Flyboarding is a fun new watersport that allows you to fly on water pressure! Simply put: A personal watercraft (PWC) is used to pump water through a hose, ending up underneath your feet allowing you to fly.
Ever since 2011 Sky Watersports has been a true specialist when it comes to ZR products. Filled with enthusiasm we are glad to tell you how everything works, and happy to answer all your questions.
Whether it is for personal use or business, we can help you get started, and set you up with everything you need.

Easy to Learn
We often get the question: "Isn't that very difficult to learn?". It's not! And that happens to be one of the key elements that makes the Flyboard so special.

Because most people get a hang of it within 20 minutes, flyboarding is very suitable even as a one-time activity for your friends and family.

However, if you really want to become a backflipping Pro Flyboarder, you will have to spend a considerable amount of time on the lake this summer. But we are sure you wont mind. :)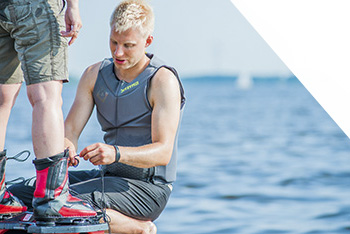 Compatible with almost any PWC
Zapata-Racing products can be hooked up to almost any PWC. Depending on the brand and type of your PWC, we will supply you with the right adapter.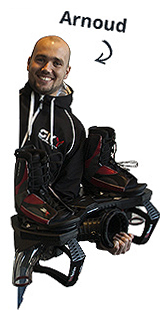 ZR products can be used with PWC's that have a minimum of about 130 HP. Don't have your own PWC just yet? We can guide you in picking out the right one for your needs.
We have so much more to tell you about this fantastic new sport! Give us a call, or take a peek at our
Frequently asked questions.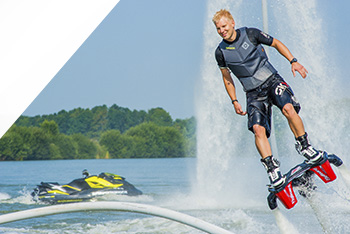 Other ZR products
After the
Flyboard
became a huge success in 2012, manufacturer
Zapata-Racing
has not been sitting still.
In recent years the Flyboard has been complemented with similar products like the
Hoverboard
and
Jetpack.
Also, several smaller "add-ons" have been brought to market such as the
quick nozzle
, and
Wireless EMK.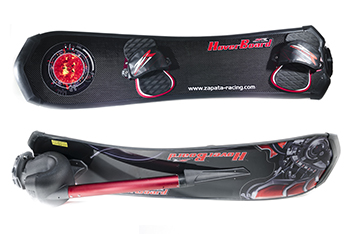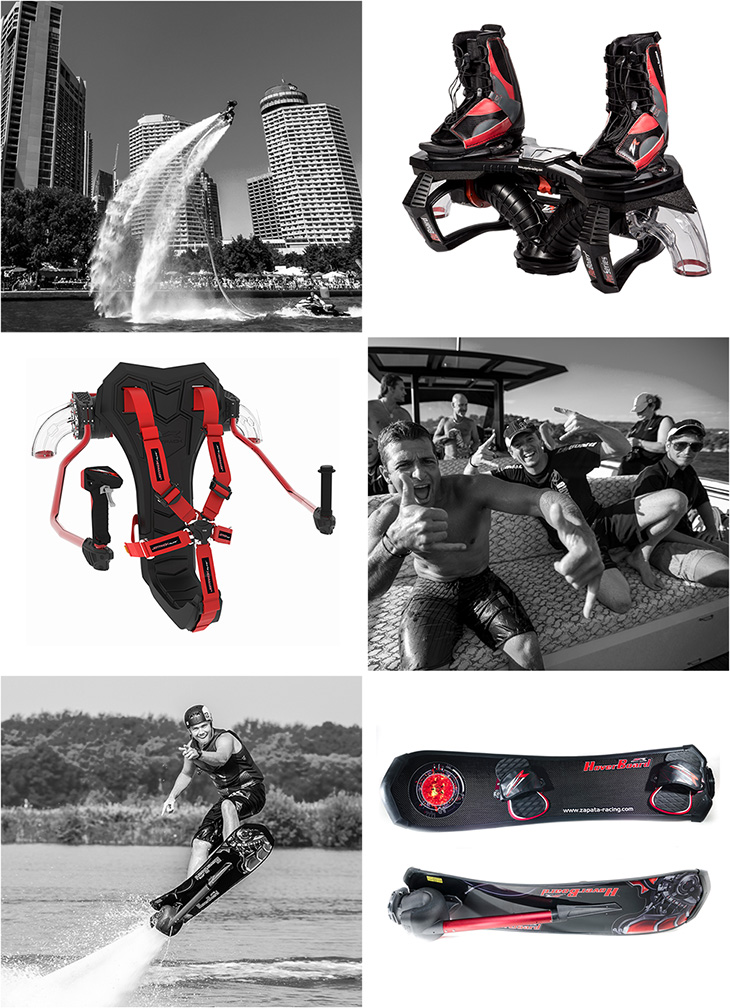 Business opportunities
We are frequently contacted by those who are looking to start a Flyboard related business. This could be a rental business or an official dealership for ZR products.

We are glad to inform you about the market's opportunities and pitfalls, and will give you advice on what kind of equipment you need for your specific demands.





This can be done over the phone, but also consider yourself invited to drop by our office.
About us & Contact
Sky Watersports is one of the exclusive distributors of the Flyboard ( and other ZR products ) in several countries / regions including the Netherlands, Luxembourg, Vlaanderen and some islands in the Caribbean.

Aside from taking care of sales we have been active in doing Flyboard shows & demonstrations since 2012.

Since 2016 we ave also started selling a broader range of watersports products such as wakeboards, wetsuits and more, that can be found in our online store.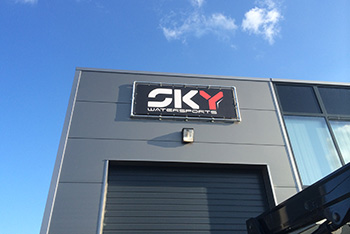 Sky Watersports

Kapteynlaan 21T
9351VG Leek
+31 (0)50-744 0034
info(at)skywatersports.com