Flyboard® Shows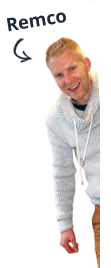 Event at the waterfront? Treat you audience to a spectacular Flyboard show! As long as there is (some) water, we'll take care of the rest to give your event that "Wow" factor.
Our shows are carried out by Pro-Flyboarders Arnoud Stoppels and Remco Weistra. ( However some shows are done in association with Flyboardshow.com depending on the type of show and the region it takes place. )
Flyboarding is a majestic but spectacular sport that allows flying on water pressure. Seeing someone take off with the help of 60 Liters of water per second is impressive by itself.
However that's when our flyboarders are just getting started. The audience is clearly impressed as they see the Flyboarders reach heights of up to 18 meters, and perform the coolest tricks.

Skill Level, Experience and Safety
Our Flyboarders are very experienced, and also part of the official international show-team. See website

This means you can expect an excellent level of skill, high safety standards, and a professional way of collaborating with your team.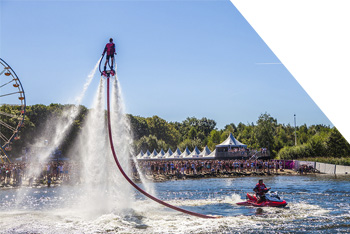 Pricing
Because pricing really depends on several factors, it is easiest to give us a call to get a quote.
Pricing depends on variables like the number of flyboarders, duration of the show, the type of show (day or night show with Led-suits), distance and more.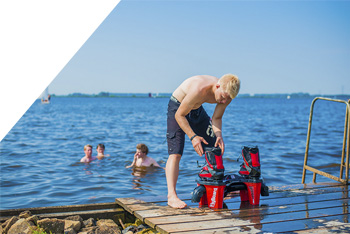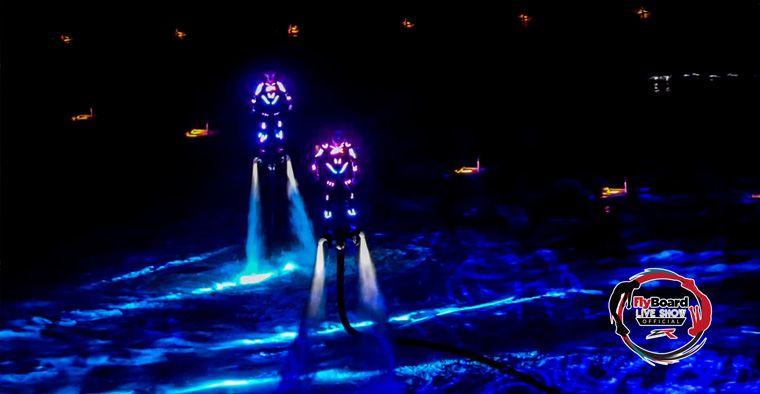 What to expect
During a Flyboard show you can certainly expect a spectacle! To Maximize the "Wow" effect, we always try to interact with the audience when possible.
As one of the exclusive distributors of Zapata-Racing, we always use the best equipment available.
The duration of a show very much depends on your preferences. This can vary from a quick and powerful 8-minute show to flying across multiple waypoints over a longer period of time.
We are very flexible, and many things are possible. Let's think outside the box!
All shows outside the Netherlands are handled and carried out in association with Flyboardshow.com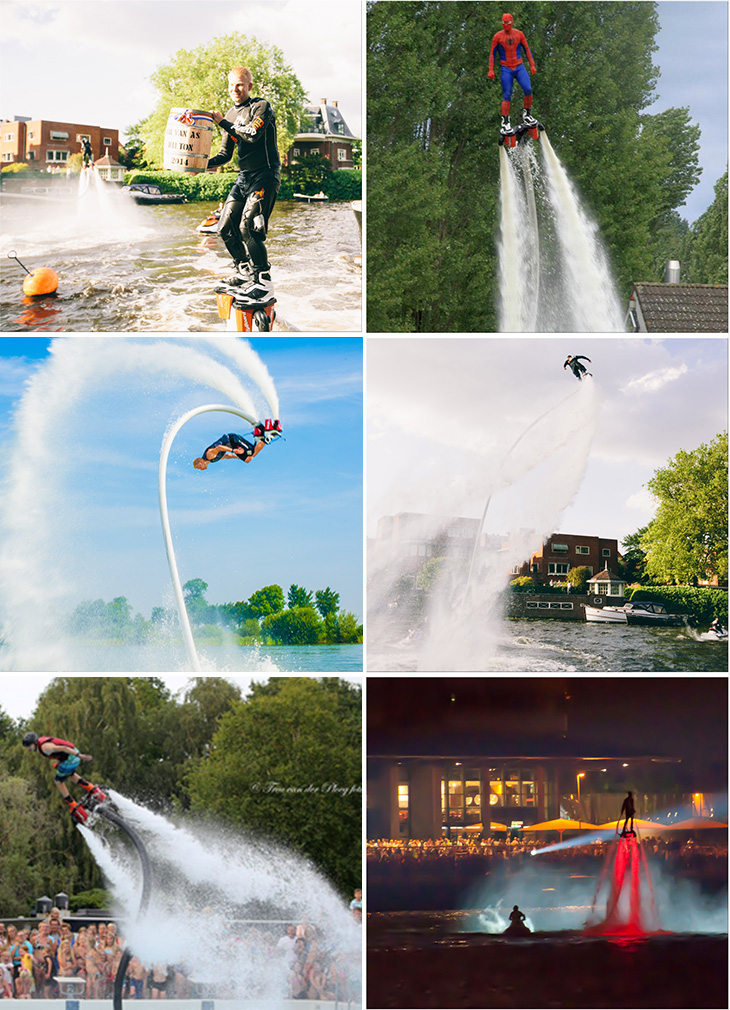 Where would it be possible?
A Flyboard show can be done almost anywhere, as long as there is water. We have done shows in ponds, canals, rivers, pools(indoor and outdoor), but also on lakes and sea.

Examples of occasions we have performed are TV commercials, music festivals, ceremonial ship launching, ceremonially handing over and object and more.
About us & Contact
Sky Watersports is one of the exclusive distributors of the Flyboard ( and other ZR products ) in several countries / regions including the Netherlands, Luxembourg, Vlaanderen and some islands in the Caribbean.

Aside from taking care of sales we have been active in doing Flyboard shows & demonstrations since 2012.

Since 2016 we ave also started selling a broader range of watersports products such as wakeboards, wetsuits and more, that can be found in our online store.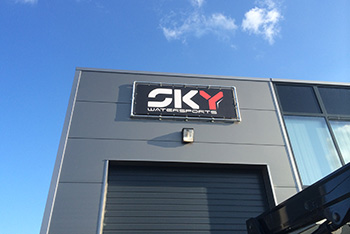 We are curious to hear what your "show" wishes are, and are happy to inform you about the possibilities and about what to expect.

Sky Watersports

Kapteynlaan 21T
9351VG Leek
+31 (0)50-744 0034
info(at)skywatersports.com